STEELE RIDGE Release Day!
October 11, 2016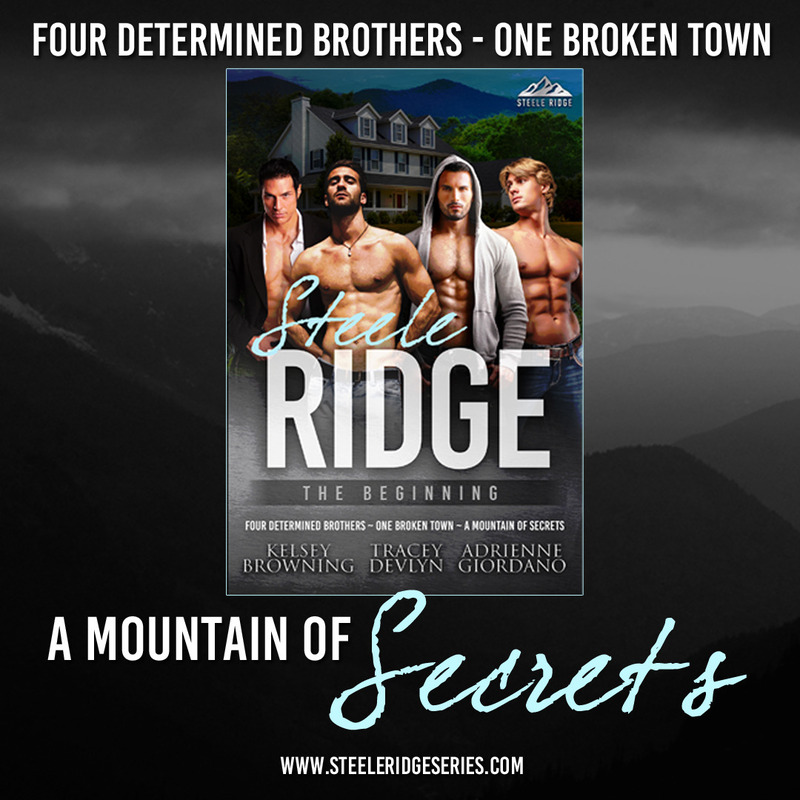 Adrienne Giordano, Kelsey Browning and I are SO PROUD to bring you
the brothers of Steele Ridge!
The Steele Ridge series features four, sexy brothers--a badass Green Beret, a slick L.A. sports agent, a protective wildlife biologist, and a billionaire game developer--who return to the mountains of North Carolina to save their hometown. What none of them realize is their loyalty to the town will force them to choose between the life they each thought they wanted and a love they can't live without.
🎉🎈The Steele Brothers have arrived! 🎈🎉
The BEGINNING: Steele Ridge (#FREE prequel)
Kindle - http://amzn.to/2dGfUxS
iBooks - http://apple.co/2dSiWh4
Kobo - http://bit.ly/2e3uNr5
Nook - http://bit.ly/2dSjHXm
Going HARD
Kindle - http://amzn.to/2bMF3FF
iBooks - http://apple.co/2bl4s6v
Kobo - http://bit.ly/2boQFvr
Nook - http://bit.ly/2d9Jyrw
Living FAST
Kindle - http://amzn.to/2bnYRRx
iBooks - http://apple.co/2bUNixQ
Kobo - http://bit.ly/2bl4Ced
Nook - http://bit.ly/2dhHilu
Loving DEEP (Coming November 15)
Kindle - http://amzn.to/2blRybr
iBooks - http://apple.co/2bFiO2b
Kobo - http://bit.ly/2buiKna