Contest Finalist!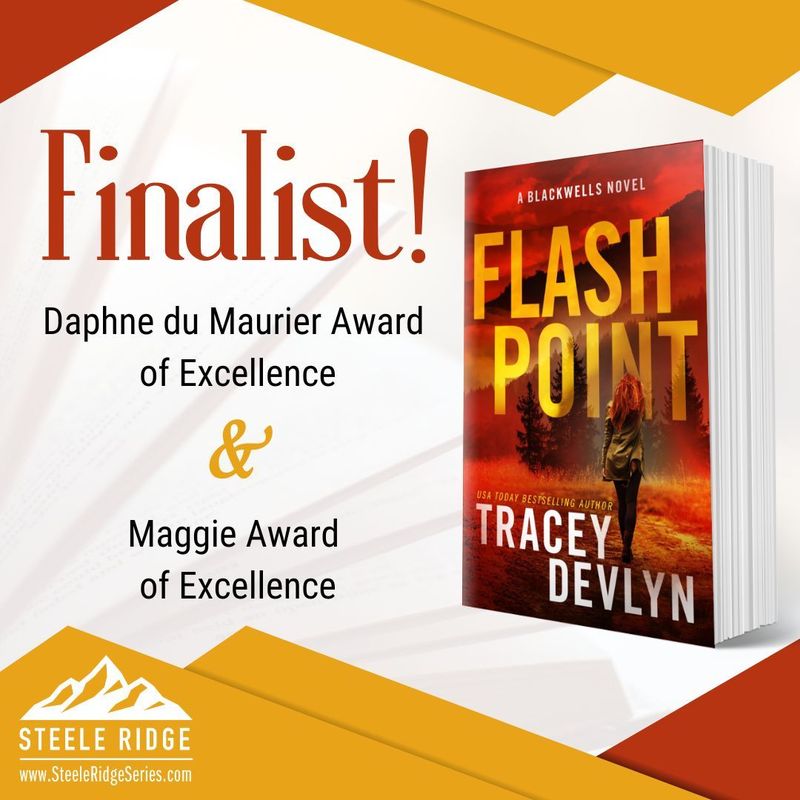 ---
July 7, 2023
FLASH POINT has now finaled in two prestigious contests. I'm honored and amazed.
The road to publication for this novel was bumpy and windy
, which makes these nominations all the more special.
If you haven't read FP yet, you can grab it for FREE at Barnes and Noble until the end of the month. Use code BNPFPFREE at checkout.
bn.com/w?ean=2940160947037
Otherwise, the ebook is at a discounted price of $2.99 at the other retailers. Or you can support this near-starving author and order it directly from the Steele Ridge bookstore for .99¢.
https://payhip.com/b/ZyAtJ
If you've already purchased, read, and/or reviewed FLASH POINT, thank you, thank you, thank you!! ♥️