Happy Anniversary to me!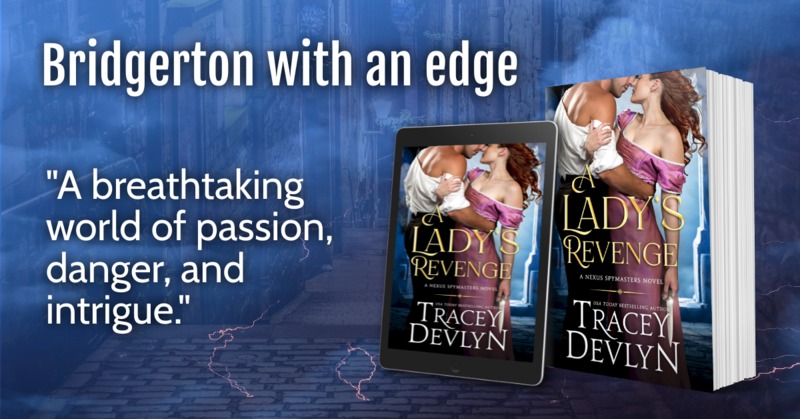 ---
April 5, 2022
To celebrate the 10th Anniversary of my career as a published author, I'm re-releasing my debut historical romantic suspense series. I've remastered the stories and given the covers a fresh, new look. If you haven't read my historicals, now would be a great time to start.
Book 1, A Lady's Revenge, launches today!
Buy Direct from Tracey: https://tinyurl.com/ALadysRevenge (ebook FREE for a limited time!)
Other Retailers: https://tinyurl.com/ALRWeb
About the Book:
Her life is a finely honed weapon of artifice, a dagger pointed at the heart of France. Now, her country demands she risk not only her life, but her heart.
Secret service agent Cora deBeau has stayed one step ahead of Napoleon's intelligence network until someone within the British Alien Office reveals her allegiance to the Crown. Trapped in a French prison, her mission grinds to a halt, as does her search for her parents' murderer. Then Guy Trevelyan appears. Unfortunately, her savior may also be the instrument of her destruction…
The Earl of Helsford has demons of his own, where the price of one mistake can follow a spy for the rest of his life. Guy's lifelong friendship with Cora has morphed into something new and tenuous, but she's determined to protect his good name at the expense of her own happiness.
As the two spies struggle to confront their desire for each other, Cora's former adversary crosses an ocean to settle an old score. But Cora isn't his only mission, and she and Guy must wield every talent they possess to stop him before he destroys the one weapon that could end Napoleon's bloody march toward England.