Tracey Devlyn
USA Today bestselling author Tracey Devlyn wanted to be the next Dian Fossey and explore the wilds of Africa, but that was before she met chemistry and calculus and realized a business major, rather than a scientific degree, might be more up her alley.
Tracey writes contemporary and historical romantic suspense, historical mysteries, and mainstream thrillers. She's a co-founder of Romance University, a group blog dedicated to readers and writers of romance, and Lady Jane's Salon-Naperville, Chicagoland's exciting new reading salon devoted to romantic fiction.
An Illinois native, Tracey spends her evenings harassing her once-in-a-lifetime husband and her weekends torturing her characters. For more information on Tracey, including her Internet haunts, contest updates, and details on her upcoming novels, please visit her website.

In January 2014, Tracey entered the exciting world of indie publishing with her Nexus e-novella, LATYMER, a USA Today bestseller, via her publishing company TDC Creations, Inc. As a self-published author, Tracey relies on many talented professionals to help bring her books to life. Meet the Team Devlyn on her Media page.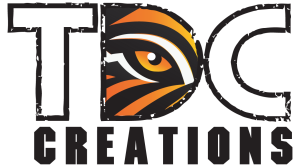 Published Indie Titles:
Latymer
His Secret Desire
Night Storm
Shev
Photo by: Ted McGee
TRACEY ACTIVELY SUPPORTS
International Anti-Poaching Foundation